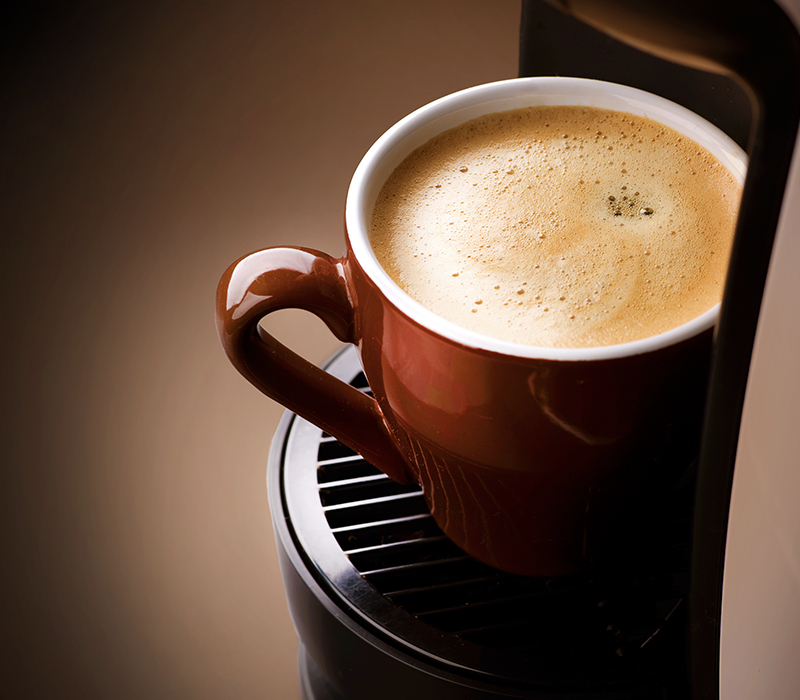 Can't function in the morning without coffee?
Time to say goodbye to queuing up for over-priced drinks. How does enjoying a freshly-prepared and delicious-tasting cup each and every day sound?
If you're tempted - here's a closer look at our coffee machines and why they're the perfect addition to any kitchen. From cappuccinos to lattes, you can put your home-barista skills to the test!
Milky, black, frothy... How do you take your coffee?
Features of Our Coffee Makers
How do our coffee makers make delicious drinks from the comfort of your own home?
Here's a look at some of their features:
Easy to use
Multi-functional
Dishwasher safe
Boil-dry protection
Anti-drip feature
Automatic shut-off
Removable drip trays
Stainless steel features
High power
Large capacity
Quick cleaning
Automatic turn-off feature
As well as this, you'll also benefit from a 2-year warranty. Should you encounter any problems with your coffee machine within 24 months, we can arrange a return without any hassle or fuss.
Our Range of Coffee Machines
No two people like their coffee the same way. Luckily, our range of small coffee machines cater to almost anyone.
Unconvinced? Here's a closer look at the wide range we have on offer:
Cappuccino Makers
Few pod coffee machines could rival the taste of our home cappuccino maker. You can even make two cups at once!
Electric Coffee Grinders
Love the fresh taste of ground coffee? We've got just the thing you need.
Our electric coffee grinder is metal, meaning it will last longer than the plastic varieties. Perfect for home use, this bean to cup machine will help you make a delicious drink whenever you fancy it.
Espresso Machines
Our instant coffee maker will prepare a variety of drinks at the touch of a button. From espresso to macchiato, few filter coffee machines can rival the taste this product delivers in every cup.
Milk Frother
Fancy yourself a budding barista? Our milk frother will allow you to put your skills to the test! Achieving that perfect coffee is easier than you might think...
This product is also perfect for youngsters who may fancy a hot chocolate with frothy milk. Bistro-style just got brought to your kitchen!
Filter Coffee Makers to Bring Your Kitchen to Life
Each and every one of our home coffee machines is affordable, meaning enjoying the great taste needn't break the bank.
So, if you're looking to buy a coffee maker, you're in the right place.
Benefits of House Coffee Machines
Owning your own coffee machine has many benefits. Firstly, you'll be able to enjoy great taste with every sip - all in the comfort of your own home.
Struggle to wake up in the morning? This is the perfect solution.
What's more, it's a great addition to dinner parties - if guests start asking for coffee towards the end of the night.
If you think of them as an unnecessary indulgence - think again. Our cheap coffee machines cut prices - but never compromise on quality!
Shop Our Full Kitchen Appliances Range
We have many products designed for you and your home. Whatever your needs, we've got a product that can cater to them. We specialise in saving you time and hassle - while bringing your home to life. Like the sound of that? Shop our full range of kitchen appliances here.