Vacuum Cleaners | Cordless, Handheld & Rechargeable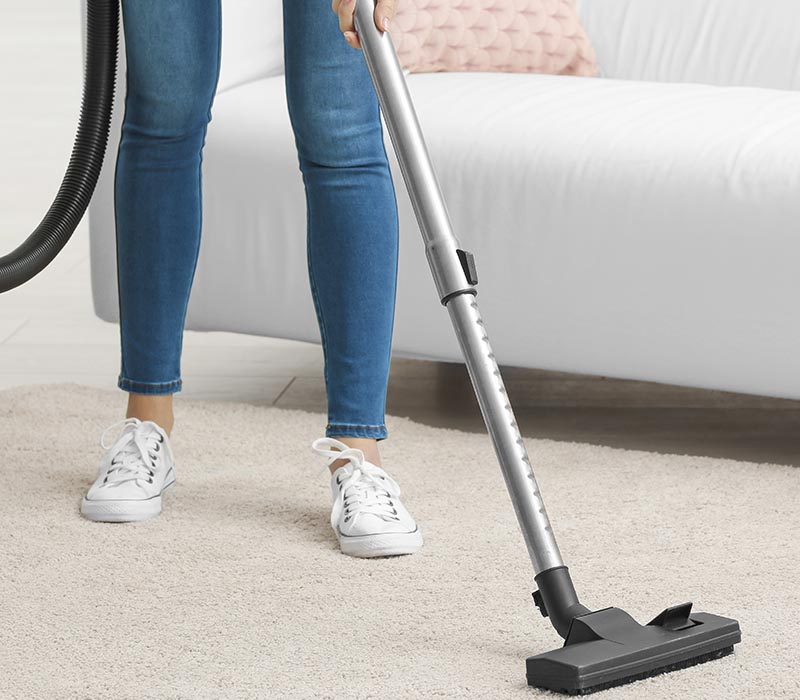 Do chores always have to feel like chores?
After a long day or week at work, the last thing many of us want to do is hoover the house. But - we'll let you in on a secret - the right appliance makes all the difference!
We've got a vacuum cleaner for all those everyday needs. They'll see you cleaning away dust and dirt in no time at all.
Browse our full range to find the right one for you.
Product Features
Each one of our vacuums is different, offering something unique. Here's an overview of what we offer and why we can compete with the top brands:
Large capacity vacuum bags
Low noise
High power
Affordable
Long cord length
Rechargeable battery
Compact size
Easy to use
Powerful suction
Ergonomic design
Efficient filter system
Bagless design
Built in protection
2-year warranty
Helping You Run Your Home
In busy homes, cleaning can sometimes be the last thing on the to-do list - particularly if you have an inefficient, difficult-to-use hoover.
Too many of us still waste our time dragging heavy, awkward appliances up and down the stairs or all over the house.
Time to join the revolution! At Geepas, our products take the hard work out of everyday chores - helping you get the job done in a matter of minutes.
This frees up your time to focus on the areas that matter, while making sure running a home is less of a hassle.
From pet hair to cobwebs, our appliances are here to help keep your home in perfect condition.
Explore Our Range
Struggling to pick which vacuum cleaner is right for you?
To help you decide, here's a closer look at our range:
Cordless Vacuum Cleaner
This window vacuum cleaner is cordless, meaning it couldn't be easier to use and carry around the house.
It offers a range of exciting features usually associated with cordless models, such as a compact size and rechargeable battery. It also boasts a wide nozzle and spray bottle, ensuring it's perfectly designed for the task in hand.
Despite being lightweight, it's made from high-quality materials, meaning you can count on its durability.
Wet and Dry Vacuum
When this product isn't being used as a carpet cleaner, it can double up for use on wet surfaces!
There's no need to buy multiple products for your everyday needs. This wet and dry vacuum can be used for a range of spillages or accidents: a must-have multi-purpose tool.
That's not all it has to shout about. With its efficient filter system and large dust bag capacity, this appliance is perfectly designed for your home. Soon, you'll be left wondering how you ever lived without it!
Handheld Vacuum Cleaner
Perfect for those hard-to-reach corners, this handheld vacuum cleaner is specifically designed to make your life easier. It's portable and lightweight, useful for a range of different tasks.
It's not only compact, but also low-noise, perfect if you feel the need for a late-night spring clean!
Powerful Vacuum Cleaner
This powerful vacuum cleaner is one of our most popular products, complete with a 4.5m suction cord and 2.5L bag.
Despite its power, it's low-noise and easy to maneuver around the house. When the task is finished, it can be easily stored away until the next time you need it.
Shop More Home Appliances
What else needs doing around the home? From the bathroom to the kitchen, we've got an appliance for every job and task.
We're dedicated to helping you in the house!
We're confident we'll have everything you need, all in one place. Shop our full range of home appliances here.