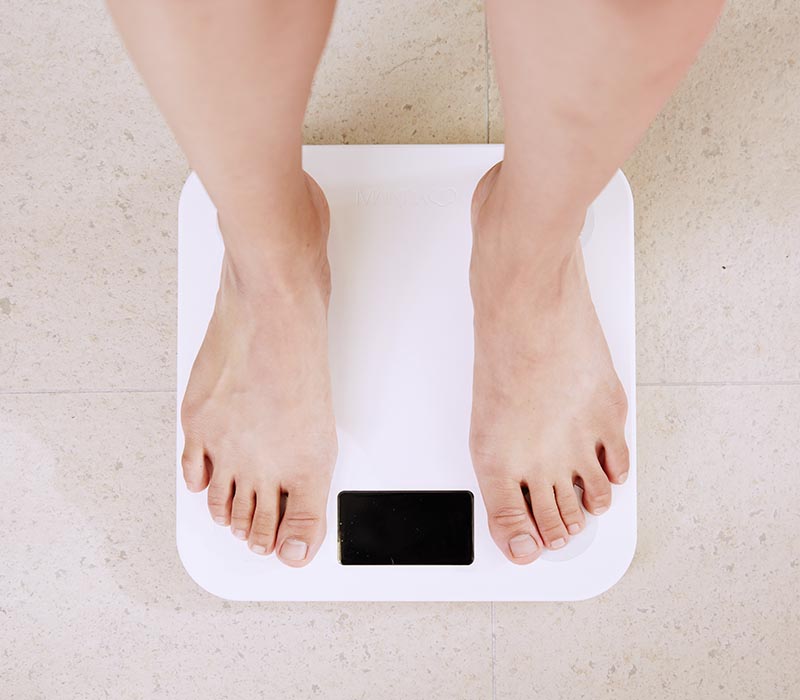 A digital scale is an essential addition to any home. Whether you're trying to lose weight, or just keeping track of your day to day health, we have a range of bathroom scales for you to choose from.
All of the digital scales in the Geepas range are excellent value for money and compact, perfect for fitting neatly into tight corners. You'd be surprised at how many fantastic features we can pack into such affordable products!
Read on for a closer look at the features and benefits of the digital scales in the Geepas collection. From LED displays to intelligent body composition analysis, we're here to help find the right weighing scales for you.
Digital Bathroom Scale Features
All of the digital scales in the collection are unique and come with their own features. Here's a list of the different features that can be found throughout the range.
Multiple measuring units
Compact design
Digital display
Toughened glass
Auto turn-off
Body composition analysis
High precision sensors
Up to 2 years warranty
The Benefits of the Geepas Digital Bathroom Scale Range
Why do you need a digital scale in your bathroom?
Anyone into their fitness will understand the importance of keeping track of progress. Seeing proof of your hard work on the scale is a great motivator to keep going! Body fat scales or scales that track muscle mass and bone density not only cover weight loss but can help you stay on track of your overall health.
Looking for more ways to stay on top of your health? Pack in extra vitamins and nutrients with the Geepas travel blender. Make soups and smoothies to take with you on the go!
A Closer Look at Features
The Geepas digital scales include a wide range of features designed to make life easier.
From simple weight scales to smart scales that measure weight, body fat and muscle mass, we have a scale that fits any bathroom.
Multiple Measuring Units
Choose between kg, lb and stone depending on personal preference. Switching between units is easy with the simple button design.
Super Slim Design
All of the Geepas digital scales are designed to fit in any sized bathroom. Our compact scales are space saving and will look sleek in your home.
Digital Display
The digital display on each of the Geepas weighing scales is convenient and easy to read.
Toughened Glass
The sleek look of glass without the risk of breakage! The enforced, tempered glass on each of our digital scales is strong and durable for everyday use.
Auto Turn-Off
Geepas scales turn off automatically when not in use to save on battery life.
Body Composition Analysis
For anyone serious about weight loss or fitness, a bathroom scale that can determine body fat percentage and muscle mass is a great incentive to keep up the hard work.
This intelligent feature can even work out water levels and bone mass to give you a comprehensive picture of your personal health.
Up to 2 Year Warranty
Depending on which scale you choose, you could benefit from a product guarantee of up to two years. This protects against any faults, allowing you to make a simple exchange or refund if you aren't completely satisfied with your purchase.
Digital Luggage Scale
Going on holiday?
Don't get caught out by excess baggage fees at the airport! Using the Geepas luggage scales will prevent any nasty surprises when you get there!
With a generous 50kg capacity, this device will work out your luggage weight before you travel to a high degree of accuracy.
Browse the Full Range of Geepas Home Appliances
From bathroom accessories to vacuum cleaners, we've got what you need to keep your house organised!
At Geepas, we're dedicated to providing affordable products that make your life easier. Having handy, time saving devices around is one way to keep a tidy home whilst avoiding family arguments!
Browse the rest of the home appliance range to get one step closer to domestic bliss!