Clothes Irons & Garment Steamers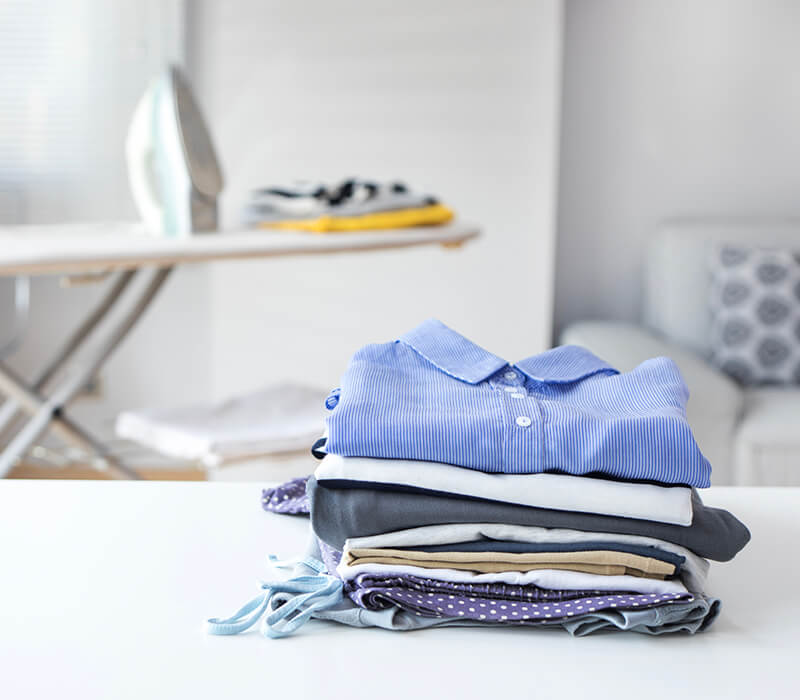 Make ironing easy with Geepas. Efficient, easy to use and suitable for a wide array of fabrics, the Geepas range of clothes irons and garment steamers are perfect for speeding up household chores!
Choose from dry irons, steam generator irons, and digital irons to find one that suits your needs.
Home Iron Features
All of the dry and steam irons in the Geepas collection come with their own, unique features for versatile ironing. However, here is a list of the features that can be found across the range:
Non-stick coating
Ceramic soleplates
Adjustable temperature settings
Multiple settings
Heats up quickly
Suitable for delicate fabrics
LED indicator light
High quality, heavy duty materials
Steam functions
Vertical steam function
Self-cleaning
Anti-drip
Anti-scale calcium
Auto turn-off
2 year warranty
The Benefits of a Good Iron
There's nothing like a crisply ironed shirt to make you feel well dressed. From everyday ironing, to special occasions, a good iron saves you time and money in the long run.
Dry Irons
Dry irons are a great choice for simple, everyday ironing. Without the fuss of steam or the need to add water, these irons require very little hassle or upkeep.
Easy Steam Irons
Ideal for tackling stubborn wrinkles, an easy home steam iron from Geepas comes with multiple setting for use on wide ranging fabrics. With vertical steam output and variable amounts of steam, you can iron almost anything, your way.
Digital Steam Irons
The benefit of a digital iron is that they come with easy to read, LED displays so you can be certain you're using the correct function for the type of fabric. The Geepas digital steam iron turns off automatically when not in use to protect your clothes against burning or stains.
Handheld Garment Steamers
Steam clothes without the need for an ironing board! Perfect for people who work in the fashion or garment industry, or those who like to alter clothes at home. The Geepas clothes steamer has two steam levels and adjustable poles for versatile use.
Steam for almost an hour with the generously sized two 2 litre water tank without having to refill.
Eager to discover more ways to speed up household chores and keep your home looking spick and span? The Geepas range of vacuum cleaners are high on power, low on noise and rechargeable for convenience.
A Closer Look at the Geepas Iron and Steamer Range
Read on for more details on product features throughout the irons and steamer range.
Non-stick Coated Plates
Non-stick coating and ceramic components protect clothing and make ironing more enjoyable and efficient.
Variable Temperature Settings
All of the irons in the collection come with variable temperature settings and modes to allow for the ironing and steaming of various fabrics, including delicates.
Steam Functions
With large capacity water tanks and multiple steam options, Geepas steam irons are perfect for smoothing out stubborn creases.
Self Cleaning Systems
A self-cleaning function protects clothes against stains and prolongs the life of your iron.
Some of the irons in the range come with anti-drip and anti-scale functions. This protects your clothes against Calcium deposits, which is especially common if you live in a hard water area.
2 Year Product Guarantee
The Geepas product guarantee protects your purchase against faults in the first two years. If you aren't completely happy with your purchase, we will happily organise a fuss-free exchange or refund.
Discover the Rest of the Geepas Home Appliance Range
From vacuum cleaners, to dehumidifiers, whatever essential items are missing from your home, Geepas can provide.
Quality products at affordable prices are what Geepas is all about. Save time on chores so you can get back to the important stuff!
Explore the rest of the Geepas home appliance range to find out how we could help!