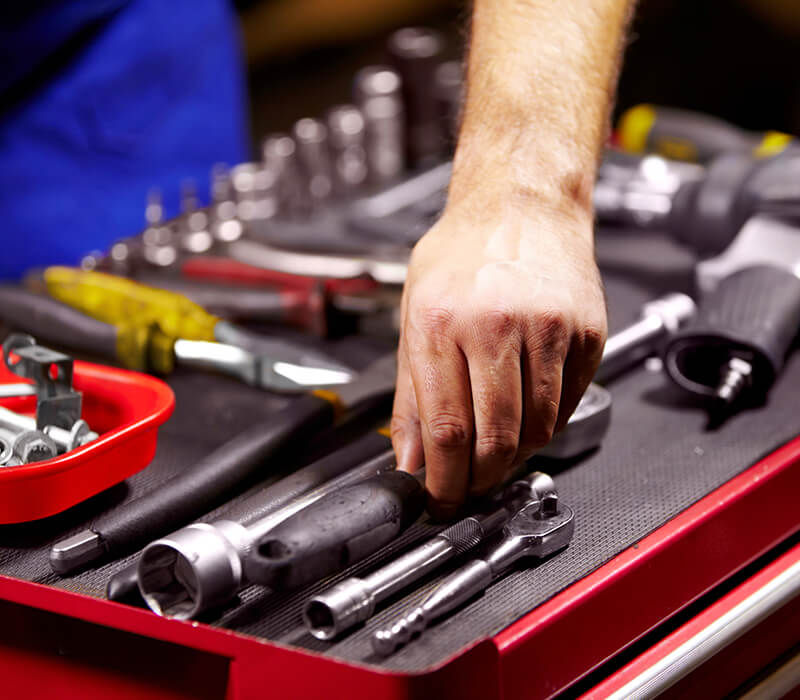 Organise, carry, protect.
A tool box is a must-have DIY essential, somewhere to store all the equipment you need in one place. From hammers to screwdrivers, everything is kept together - exactly where you need it.
We have a range for you to choose from, in varying sizes.
To help you select the right one for your needs, here's a closer look.
Product Features
Here's an overview of what our products offer:
Storage compartments
Durable material
Gripped handles
Safe metal latches
Removable tray
Ergonomic design
1-year warranty
Lightweight
Easy to carry
Long-lasting
Convenient size
Why Do You Need Tool Storage Boxes?
Keeping your hand and power tools together in one place is useful for a variety of different reasons.
Convenience
Particularly if you're a beginner in DIY, it can seem like more hassle than it's worth. But, the right equipment makes all the difference!
Keeping all the different hand tools, parts and attachments in one place saves you time, ensuring the job is less of a chore.
From easy transportation to easy clean-up - convenience is key.
Safety
Having multiple tools and accessories lying around the house can be dangerous, particularly if you share your home with young children.
A tool box solves this problem! It can be locked and stored away, keeping all your equipment out of reach until you next need them.
Organisation
Like keeping your home organised? Tool boxes are a must - there are no two-ways about it!
For the smaller, more fiddly attachments (such as screws) you can keep them in the handy compartments. For more heavy duty tools, there's plenty of space inside too.
We're dedicated to helping you run your home as smoothly as possible. So, what DIY job needs doing next? From the living room to the hallway, we've got you covered with our high-quality equipment.
A Closer Look at Our Products
We have two toolboxes for you to choose from.
Small
Our small tool box is 16 inches and is perfectly designed to store a range of different tools. With its gripped handle and clever layout, it makes even the tougher DIY jobs that much easier.
Whether it's straightening a shelf or building a new piece of furniture - this piece of kit has got your back.
Large
Need more space? Our large tool box might be better suited to meet your requirements! At 19 inches, it has an optimum amount of space for a wide range of DIY essentials.
The detachable tray is something that will come in handy every time. It's perfect for storing all those small extras that can be easily lost otherwise. Simply lift out to access the bigger space underneath.
Another exciting feature is the gripped handle. This ensures you can lift and transport the piece of kit around with ease - even when it's full.
Explore Our Full Range
Tempted to finally get around to that project you've been putting off? We have all the equipment you need to get started!
From start to finish, we're here to make things easier. Shop our full DIY range for a closer look.