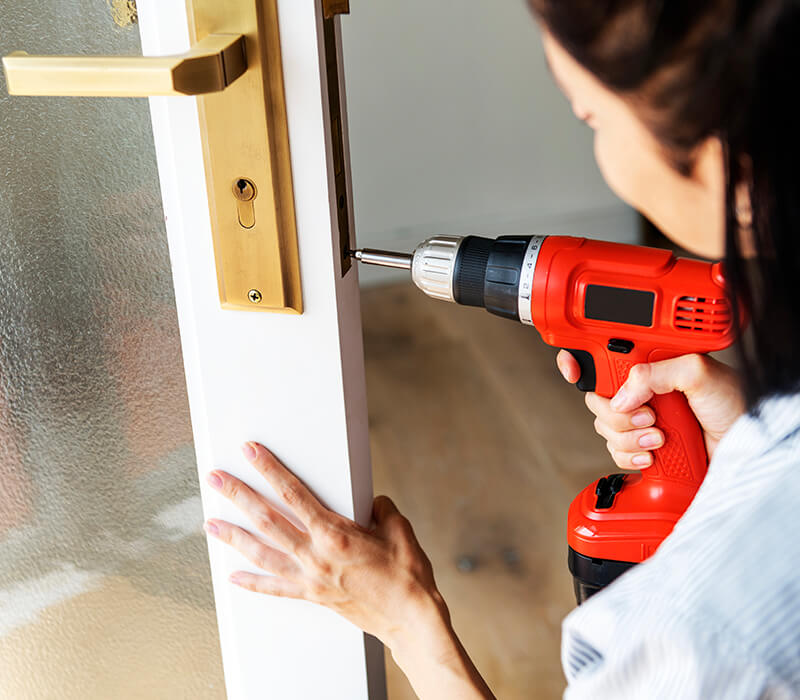 DIY has never been easier with the Geepas range of power tool products. From hammer drills to combi drills, we've got a tool for any project.
Cordless for easy mobility and multi-purpose for versatility, let Geepas help you expand your tool kit and improve your DIY skills along the way.
Features of the Geepas Power Tool Range
The individual products in the Geepas power tool range all boast unique features and benefits. Here are some of the types of features you can expect to see across the range:
Cordless tools
Multi tools
Handy attachments
Durable
Easy to use
Intelligent safety features
Powerful capacity
Vibration absorbing
Fast battery charging
Protective cases
Up to 1 year warranty
The Types of Power Tools in the Geepas Range
The Geepas range includes different types of power tools for wide ranging jobs around the home, workshop and beyond!
Cordless Drills
Cordless drills are perfect for getting into tight corners and moving around with ease. A great, portable tool for drilling and hammering.
The Geepas heavy duty drill driver is perfect for screwing and unscrewing drill bits and has a hammer function for heavier tasks, such as puncturing dense materials. The fast charging battery is ideal for prolonged use outdoors.
Rotary Hammers
Rotary hammers are the ideal tool for heavy work such as drilling masonry and concrete. A favourite amongst industry professionals, a rotary hammer is durable and can make a big impact. Think of it like a mini jack hammer that's easy to use!
Ready to get stuck into home DIY? If the answer is yes, then you might be interested in the Geepas range of hand tools. From precision screwdrivers to heavy duty paint rollers, we've got a tool for any project.
Benefits of the Geepas Power Tool Collection
The Geepas range has features you might not expect to see in cheap power tools. From handy accessories to high quality designs, here's what makes our power tools special:
LED Battery Indicator
An LED indicator light highlights the level of charge and indicates when the tool needs recharging. It will also alert you if the tool is starting to overheat and will turn off automatically when the maximum charge level is reached to avoid overload.
This handy feature means you're never caught short with a flat battery.
Accessories and Bits Included
From chisels to drill bits, the Geepas range of power tools come with a wide range of accessories and bits to make them multi-purpose. Perfect for versatile, space-saving toolboxes.
Comfortable Grip
The handles of the Geepas rotary hammer drills are designed to absorb vibration to protect your hands and wrists and provide a more comfortable experience.
Fast Battery Charging
Long-lasting lithium ion batteries and smart chargers mean faster charging times so you can get on with the job at hand.
Expand Your Tool Box with Geepas
Here at Geepas, we have a wide range of power tool supplies to suit any project, regardless of previous experience.
Our easy to use hand and power tools are designed with the user in mind, to create a range of affordable, essential tools for small DIY tasks and larger projects.
Shop the Geepas range of tools here to see what's missing from your own toolbox!